Native American Sacred Traditions:
The Give-Away and The Offering

The Give-Away: As a Native American Practitioner, adopted by the Nemenhah and in accordance with the Shahaptian Healing Way, I now aspire to follow the tradition called the Sacred Give-Away rather than continue the conventional practice of charging set fees for my consultations. I do, however, accept Offerings, the amount and value of which is determined by you.

The Give-Away and the tradition of Offerings are certainly unfamiliar ways of "doing business" for most of us in this modern-day society. One of the best explanations of the Give-Away may be found in the "teaching book" entitled "Seven Arrows" by Hyemeyohsts Storm:
"The answer to conflict is the Give-Away . . . Whenever one gives from his heart, he also receives . . . The Medicine Power is within all People, and all of the things of the Universe. The Power has been generous in His Giving and has taught us Understanding so that we might also Give. " ( pp 126-127)

"Why do we Give-Away, great Teacher?" asked Singing Flower as she tugged at the Peace Chief's shirt. "Because the Great Spirit gives us so very much," said the Chief. "Because the Power is so very rich, it has taught the People to give to one another." (p. 89)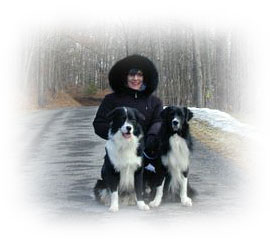 The Offering: Having been given many blessings in my life, I now give-away to you and yours. In return, as noted above, I accept client-determined offerings. The initial consultation generally ranges widely from 1.5 to 4.5 hours and the follow up consults vary greatly in terms of length and frequency.

Clients have often requested clarification on how to determine the amount of an offering, so I provide the following as a framework for your consideration. My services have helped catalyze healing from radical states of illness as well as increasing the general quality of life for many companion animals and their humans. (For many Happy Stories go to Testimonials.)

Many of you are receiving information and resources that will last a lifetime and/or, as it often does, reduce or nearly eliminate the need for many conventional protocols and vet visits, and/or changes the quality of life for the better through:
my 17-year accumulation of resources, knowledge and experience (including hard lessons learned from my own mistakes as a result of misinformation "out there" today), the goal of which is to provide you with resources designed to keep you and/or your pet in a state of balance and away from costly health care protocols.
access to a knowledge-base from a network of holistic veterinary and human practitioners with whom I work; and
access to a knowledge-base from a network of holistic veterinary and human practitioners with whom I work; and
constant, ever-expanding resources, and accessible and personal support (even if that means calling me at midnight).

I am also often asked to give a price range. Offerings have ranged from: $100 to $2,000 (for example, when an owner avoided a costly $4,700 vet bill within one week of implementing my suggested protocols), or the quality of life has dramatically improved. Some choose to send payments monthly as an option rather than one larger offering.

You can see the offerings vary. There are both tangible and intangible factors people take into account when determining their offering. So if you are no longer having to make costly trips to conventional care providers, if your eyes and mind have been opened to new ways of regaining/maintaining health, if you and/or your animal's life have changed, if a life has been saved, or a combination of all these factors, please offer accordingly. My goal is to continue your education to the point that you do not need me for the long term.

I do ask that your offering be made on a professional services basis, not to be confused with the word "donation". Your respectful and generous offerings as well as your referrals are literally lifelines for FurryKids.net, allowing me to continue my mission to help you as well as others who are not as fortunate.

My Thanks in Advance with All the Best to You and Yours,

Ginny Rodgers, N.A.P.

<< Back <<